As more tech businesses emerge in the ever-expanding tech industry, they are certain to encounter challenges; nevertheless, this should not be a problem for these tech firms because solution engineers are responsible for discovering and executing technical solutions to business problems. They collaborate with clients to understand their needs before designing and implementing systems to satisfy those goals. If you are interested in the tech business and want to pursue a career in solutions engineering, keep reading till the end because we will explore who a solution engineer is, what attributes a solution engineer should have, how to become a solution engineer, and much more.
What exactly is a solution engineer?
To understand the nature of the problem and identify the best course of action, developers must acquire trustworthy information from the start of the process, which is a critical component of the job description (documents can be modified at a later date, if necessary). While marketers must understand how a product works in order to sell it to a customer, developers are more concerned with the product's functionality and capabilities. They must often communicate with the various project teams. Marketing departments also use solution engineers and competitive product analyses to complete their tasks.
Designers must also be aware of how buyers see the finished product so that they can adjust their designs accordingly.
The customer is, of course, the primary source of information, but the solution engineer is at the core of all communication and is responsible for disseminating all critical information to each team so that everyone involved in the project can carry out their responsibilities appropriately. Finally, the only thing a solution engineer can aspire to is a product that meets the needs of all parties involved, particularly the customer.
As a result, a firm places a high value on a solution engineer's contribution to a project's overall success. Let's take a closer look at this professional's responsibilities.
What does a solution engineer do?
A solution engineer is a technician who is primarily responsible for ensuring client satisfaction. Unlike other engineers, the position of a solution engineer requires them to have direct contact with clients and is often seen as quite similar to that of a solution architect in that they both work with teams and clients and must have both technical expertise and soft abilities to communicate effectively.
A solution engineer must be able to swiftly delve into and understand business ideas and principles, in addition to possessing the necessary technical abilities. This is the primary distinction between a solution architect and a solution engineer.
The function and responsibilities of a solution engineer may differ slightly from firm to firm, but the following are some frequent duties: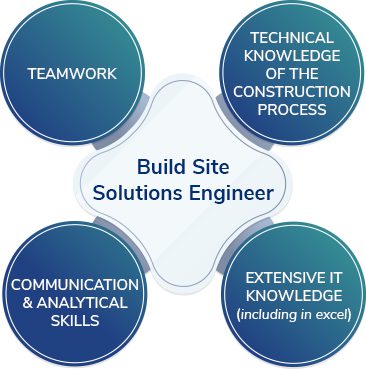 Detailing the technical requirements for a product (a "solution").
Effective communication between a solution engineer and a customer is, of course, vital at this point. As a result, engineers collaborate with clients to create a comprehensive "solution" based on the client's vision of the finished product, using their knowledge and experience. Sometimes, in order for anything to function, you need to look at how an organization's procedures work in order to understand the root of the problem that needs to be solved.
Testing and prototyping
The requirement to undertake appropriate research and comprehend the capabilities (and limits) of the chosen technologies they will use in a solution arises from the fact that solution engineers frequently lack knowledge of all the subtleties of certain technologies. Since it's crucial to validate their theoretical answers, a prototype is frequently needed. Next, the viability of the prototype is evaluated. The solution engineer is accountable for everything.
Creating a general product architecture
The solution engineer offers an overall architecture to a customer and specifies all relevant information following the testing and prototyping processes. At this point, a description of the high-level architecture is also developed. Rarely are low-level project structure descriptions completed; instead, they are created during the process and instantly incorporated into code. Additionally, at this point, the team provides the solution engineer with comments on the architecture's implementation challenges and suitability for practical application.
The overall picture
Many teams are involved in the construction of a huge, complex project, and each team focuses on a different aspect of it. The business should have a person in charge of overseeing everyone; typically, this person is someone who can see the big picture and understand what is essential for the final result. Typically, this is the solution engineer. When tying everything together, solution engineers take a broad view of the architecture.
Following the stated duties of a solution engineer mentioned above, one can't help but see that a solution engineer is an engineer with excellent technical expertise, and part of their job description also includes making sure that teams operate effectively, which includes interacting with customers.
What characteristics should a solution engineer possess?
There are many characteristics that a solution engineer should possess; however, the following are a few to take into account, such as:
Verbal communication and presentation
Problem-solving.
Customer service.
good learning ability
strong technical and software system knowledge.
attention to detail
elements of management skills to coordinate work.
Now let's take a quick look at the path you need to take to work as or become a solution engineer.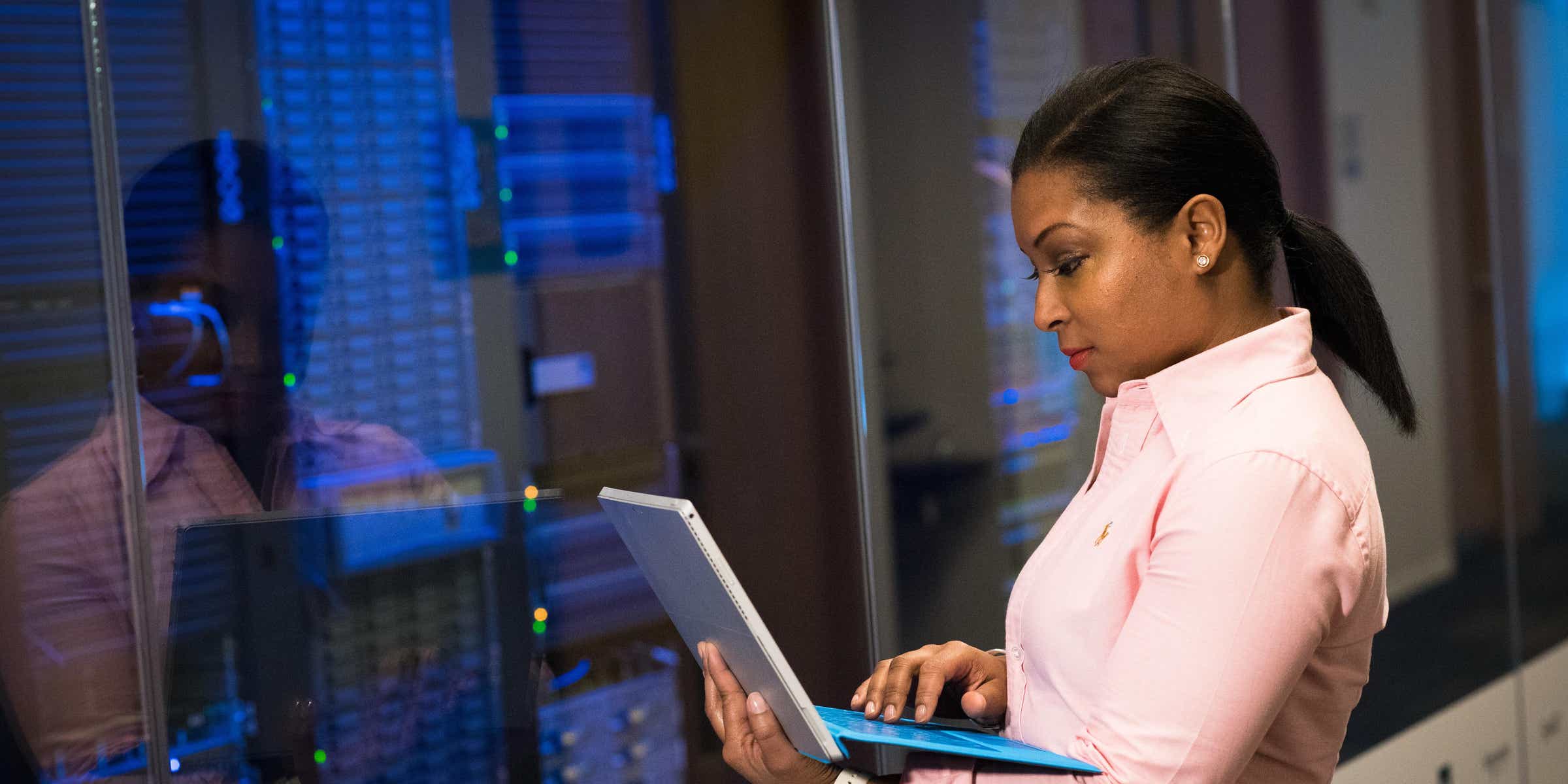 How do you become a solution engineer?
There is no direct path that will let you become a solution engineer overnight, which will likely disappoint you.
As we've already mentioned, becoming a successful solution engineer requires a multitude of talents, both technical and general soft skills, which cannot be learned in a single day. Because experience dealing with teams and clients is crucial, this type of engineer may come from any department and operate in a number of industries. They also coordinate the work of specialists from other services. But it goes without saying that software engineers are most frequently employed as solution engineers because they have the essential technical training and can supplement it with their soft abilities.
Although it isn't always necessary, a computer science bachelor's or master's degree is typically required of engineers. You will be able to advance more quickly in your work if you have a specialized degree, though. For instance, a bachelor's degree gives you the knowledge necessary to begin in this position, but while you work in this sector, you will continue to develop and learn. However, for this position, real experience and practical abilities are crucial, so don't give up just yet. You can acquire the necessary technical skills by taking a variety of specialist courses, such as the manual QA course provided by Spin Career. You can also master management and client-working skills by finishing specialist online courses if you don't already have them.
When you begin looking for a job as a solution engineer, you will see that job descriptions for solution engineers can be fairly lengthy and may differ from one advertisement to the next. If you make it to the interview stage, you will most likely be asked a number of questions and need to participate in some practical exercises.
These are just strategies for a recruiter to understand more about you and how you deal with different types of pressure. Because communication and other soft skills are so vital for the job, this is a great way to measure your ability in those areas.
An overview of the requirements for a SE role is provided below:
a bachelor's degree in engineering or computer science; prior SE experience;
a working knowledge of hardware and software for businesses;
excellent communication abilities;
outstanding interpersonal abilities;
being able to develop sophisticated software solutions;
clarity in the communication of ideas;
attention to detail;
experience in sales.
How much does a solution engineer make?
The average salary for this position is influenced by the labor market, your location, and your degree of experience. According to Glassdoor, as of November 11, 2022, the average annual pay for a solutions engineer in the United States is$88,269, with an estimated total pay of $130,057 per year in the United States.
Conclusion
Consider enrolling in an online course like the Spin Careers courses if you're interested in becoming a solution engineer but aren't sure where to begin. With the help of industry experts, you will learn more about the job's requirements, how to get a job with the industry, and most importantly, whether the job is a good fit for you.