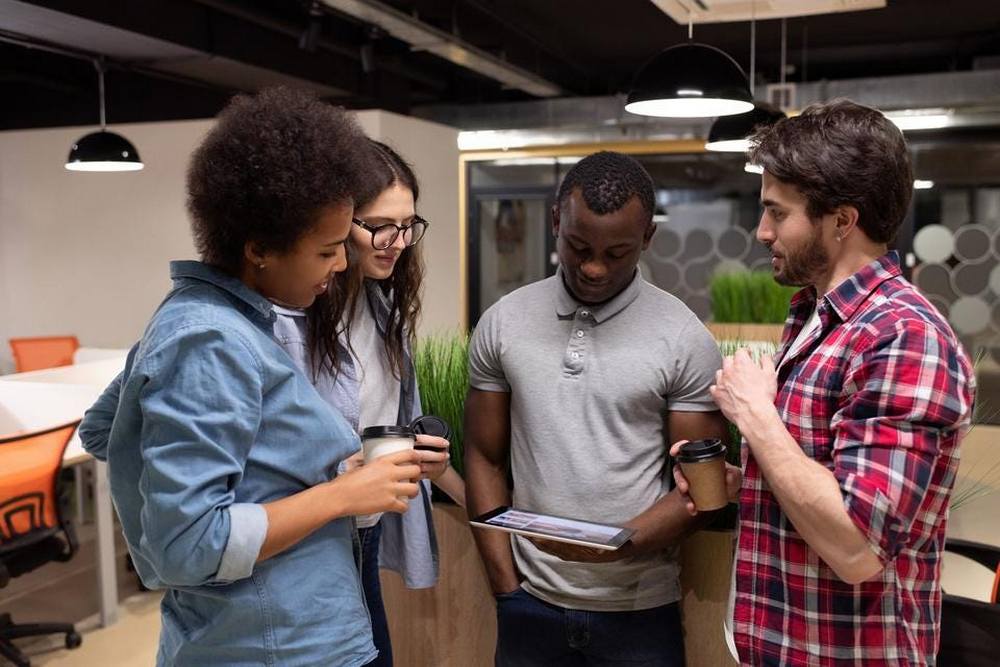 What are the chances of being a Black person in the tech industry? Despite accounting for 13.6% of the U.S. population in 2021, Black workers only represent 6.5% of the tech workforce. This underrepresentation is even more striking at higher levels of management, where just 3% of C-suite technology executives are Black, according to McKinsey's analysis of Fortune 500 executives.
These statistics suggest that being a Black person in the tech industry is not as common as expected. In recent years, tech companies have begun to recognize the importance of racial diversity, not only for social equity but also for business success and relevance in an ever-changing world.
Why Is Diversity in Tech Important?
The significance of diversity in the tech industry may be a question on your mind. While there are ethical justifications for highlighting diversity, such as promoting equality, there are also critical business motives for fostering diversity in the workplace. First, a varied workforce enables companies to understand their customers better.
In today's world, consumers anticipate products and services that cater to their distinct and diverse needs and preferences. Similarly, workers expect inclusive workplaces that appreciate their unique perspectives, skills, and experiences. The world is teeming with diversity, and with diversity in tech, our technology-driven society can fully tap into the richness of this diversity. Unfortunately, numerous companies have created products without the input of people of color, which is detrimental to business.
What It Means to Be Black in Tech
In general, there has been progress in the representation of Blacks in the tech industry. For example, blacks have seen an increase in their presence in important tech occupations such as computer programming, manual and automation QA services, and operations research.
However, the overall representation of blacks in computer and math jobs at the national level is still severely lacking. For example, although comprising 11.9% of the workforce, the fraction of Black workers in C&M occupations is only 7.9%. Additionally, in certain instances, this situation is deteriorating. Statistics also showed that Black representation in C&M occupations has dropped from 8.1% in 2002 to 7.9% in 2016.
Even in database administration, only 4.4 percent of workers were black in 2016, which has declined since 2002. Despite repeated pledges from tech companies to improve diversity, black individuals remain underrepresented in tech jobs by almost 50 percent.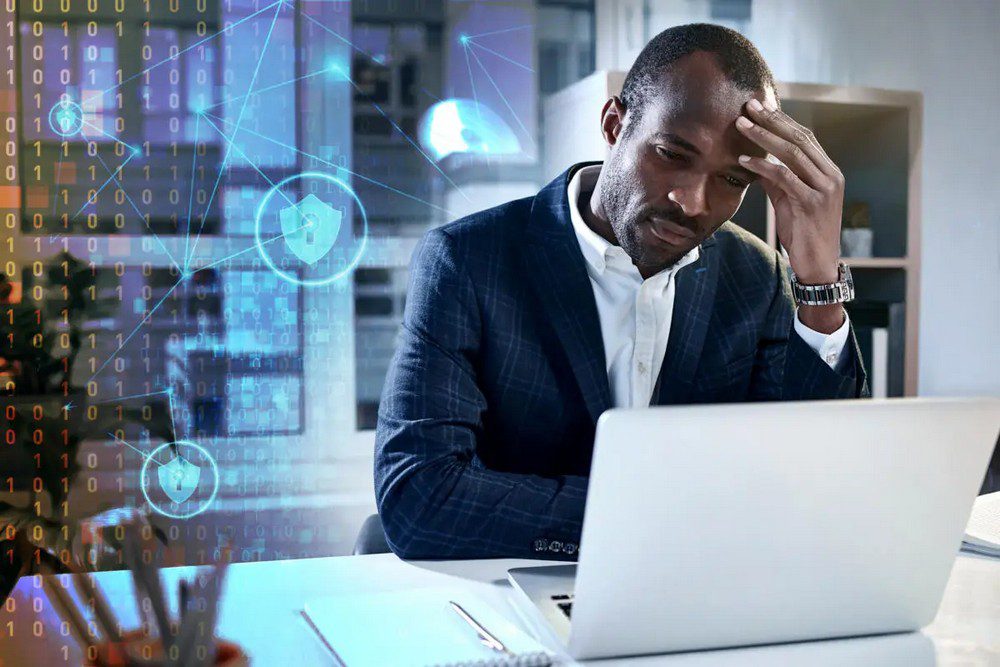 Overcoming the Diversity Gap
According to an analysis by the McKinsey Institute for Black Economic Mobility, Black households could lose out on over $350 billion in technology job wages by 2030, equivalent to one-tenth of the whole wealth those households hold. Moreover, according to the analysis, the wage disparity in technical positions is expected to grow by approximately 37%, with lost yearly wages reaching $51.3 billion by 2030, up from $37.5 billion in 2023.
However, increasing Black representation in technology jobs has benefits beyond closing wage gaps. It can improve the lives of Blacks often marginalized and undervalued in the workplace. In addition, developing inclusive technologies can potentially transform Black communities positively.
Coordinated action is necessary among businesses, public-sector agencies, and nonprofit organizations to increase the percentage of Black representation in tech. To achieve this goal, it is crucial to reassess their approach at five crucial points during the career journey for Black tech talent.
· Improving STEM education at the K–12 level
· Expanding opportunities for individuals with alternative skill sets
· Strengthening partnerships with historically black colleges and universities (HBCUs),
· Empowering Black leaders to thrive
· Replacing mentorship with sponsorship
These actions can create a supportive environment for Black technology workers for generations.
Resources for Black Students in Tech
Conferences and networking are important resources for aspiring tech professionals. Attending conferences can provide valuable opportunities for Black individuals to connect with other Black professionals and leaders in the tech industry. Being a Black individual in tech industries can often feel isolating and challenging to navigate. Thankfully, several conferences offer support to Black professionals. Online resources and local events can be a great option for black students who cannot attend larger conferences.
Networking is also a crucial aspect for students to consider. By leveraging campus resources, professors, and even fellow students in tech, one can establish robust networks that can greatly contribute to their career success.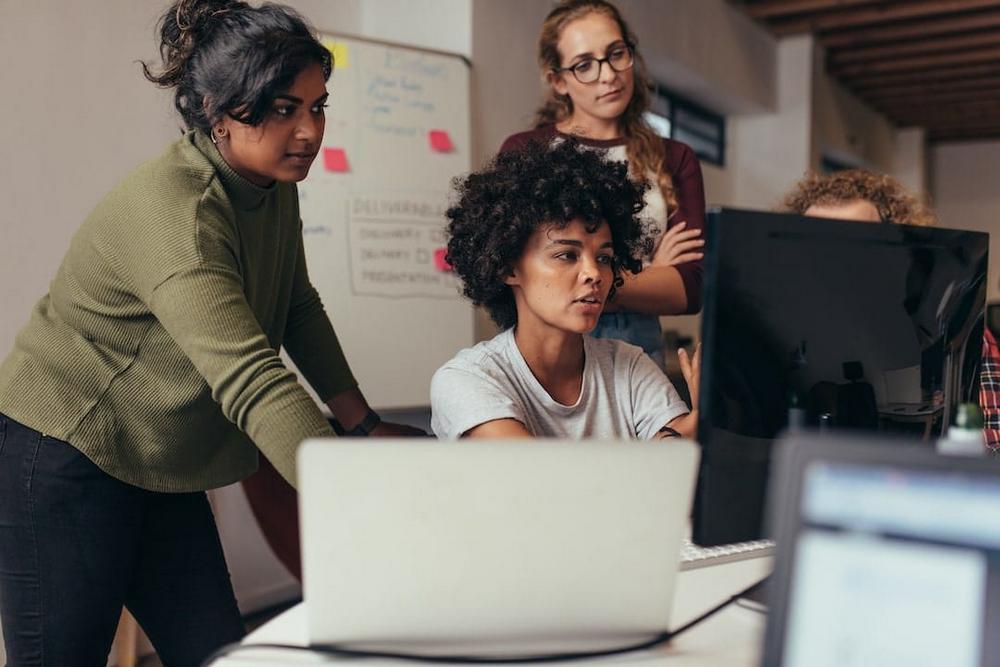 Conclusion
For Black people interested in or are currently pursuing a career in the best industries in tech, it is important to understand that the journey ahead may not be easy. As a minority in a sector that has been slow to address matters of race and diversity, you may face unique challenges.
However, it is also important to recognize that you can find support and guidance from individuals who share your experiences and perspectives. The professionals' contributions can potentially create a safer environment for upcoming Black professionals in the tech industry.