Studies consistently show the existence of a gender pay gap, which persists across all industries and occupations. Despite the belief that the tech industry, which values verifiable skills and meritocracy, would help level the playing field, women still earn less than men. The issue of the gender pay gap for women in tech is complex and controversial, with numerous factors contributing to its existence.
The Gender Pay Gap in the Tech Industry
The World Economic Forum estimates it will take over a century to close the global gender pay gap. In 2022, women earned just 82 cents for every dollar earned by men, regardless of job type, experience, or industry. The pay gap is even wider for women of color, particularly Latina women in the United States, who are paid just $0.57 for every dollar paid to white, non-Hispanic men.
The tech industry is no exception when it comes to under compensating women, with women being paid 2.5% less than men for the same role. This pay gap can make it more challenging for women in tech, especially in Quality Analysis and the IT sector, to advance in their careers and secure a stable financial future. It can also create a culture where women are undervalued and underrepresented, making it difficult for them to succeed in the tech industry.
Define What the Gender Pay Gap Is and How It Manifests in The Tech Industry
The term "gender pay gap" describes the average salary and earnings disparity between employed men and women. Even with efforts to reduce this difference, women in 2022 continued to earn 17% less on average than men, with this gap often increasing as women get older.
In addition, studies have confirmed that women must work an extra three to four months to reach the same pay level as their male counterparts over 12 months. This wage gap has persisted for centuries, although recent years have seen some reduction. Nevertheless, men still earn more than women in all industries and occupations. Currently, the ratio of women's to men's salaries is 82 cents to one dollar.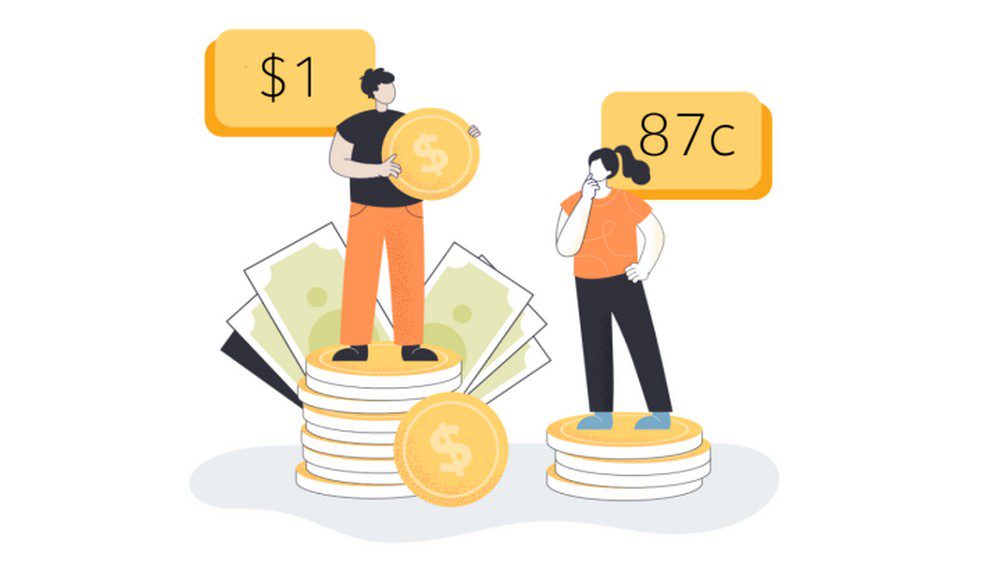 Highlight Any Trends or Patterns Specific to The Tech Industry
Here are some trends and patterns specific to the tech industry regarding the gender pay gap:
The representation of women in tech is inadequate, with about 26% of the computer and mathematical workforce in the United States comprising women. This underrepresentation is a significant contributor to the gender pay gap in the industry.
Women in tech are paid less than men for performing the same tasks. According to a 2021 study by the National Center for Women & Information Technology, women in tech earn 17% less than their male counterparts. The pay gap is even wider for women of color.
Women are more likely to be in lower-paying jobs in the tech sector. For example, women occupy technical writing and customer service roles more frequently than men. These roles often offer lower compensation than specialized roles like software engineers and data scientists.
Women are less likely to be promoted to higher positions in the tech industry. According to a 2021 study by the Anita Borg Institute, women only occupy about 20% of senior-level positions in tech. This underrepresentation at the top is a significant factor in the gender pay gap.
The Impact on Women
The gender pay gap is influenced by various factors, including discrimination that can occur in various ways, such as biased hiring and promotion practices and pay inequality based on gender. Although it is a complex issue, we can understand it's contributing factors and act together to address it.
In addition to its impact on pay, the gender pay gap also affects women's career investment, ability to make home decisions, and overall quality of life. For example, some women needed help to pay for the training and certifications needed to advance their careers once their pay increased. Even simple activities like meeting with colleagues after work were challenging due to the extra costs. These are just a few barriers that prevent women from accessing growth opportunities.
Root Causes of the Gender Pay Gap
Gender inequality in the tech industry cannot be resolved simply by paying women more. Although it may seem like an easy fix, the gender pays gap results from long-standing biases built into the system. These systems were created by men and tended to favor men, whether this is acknowledged or not.
Another contributing factor to the gender pay gap is the underrepresentation of women in senior-level positions. Women are commonly found in low-paying entry-level positions, while men hold positions across all management levels. For example, according to research by McKinsey & Company, as of January 2020, women held only 28% of senior-vice president positions and 21% of C-suite level positions in the tech industry. Without women in top-level positions, there is a lack of diversity in perspectives for growth and change in the industry.
In addition, an obstacle for women is the societal expectation that they must choose between career and family. Women often face additional challenges when they decide to have a family, such as the absence of paid parental leave policies in the United States. In addition, childcare duties also traditionally fall on women, which can further hinder their career advancement. Therefore, solving gender inequality in the tech industry like computer programming, operations research, manual and automation QA services, requires a comprehensive approach to addressing systemic biases and societal expectations.
Steps Forward
To tackle the issue of gender pay disparity, the first step is to carry out a pay review. This process entails scrutinizing the salaries of all staff members and identifying any discrepancies between males and females. After determining the pay gaps, companies can take measures, such as rectifying salary or providing bonuses to women who have been paid less than their male counterparts.
In addition, tech companies must shake up their culture and establish clear objectives supporting women. This necessitates examining their corporate culture and identifying areas that require improvement, like collecting and analyzing data in a project to assess outcomes. In addition, companies must assess themselves and acknowledge what practices work and which do not benefit their workers.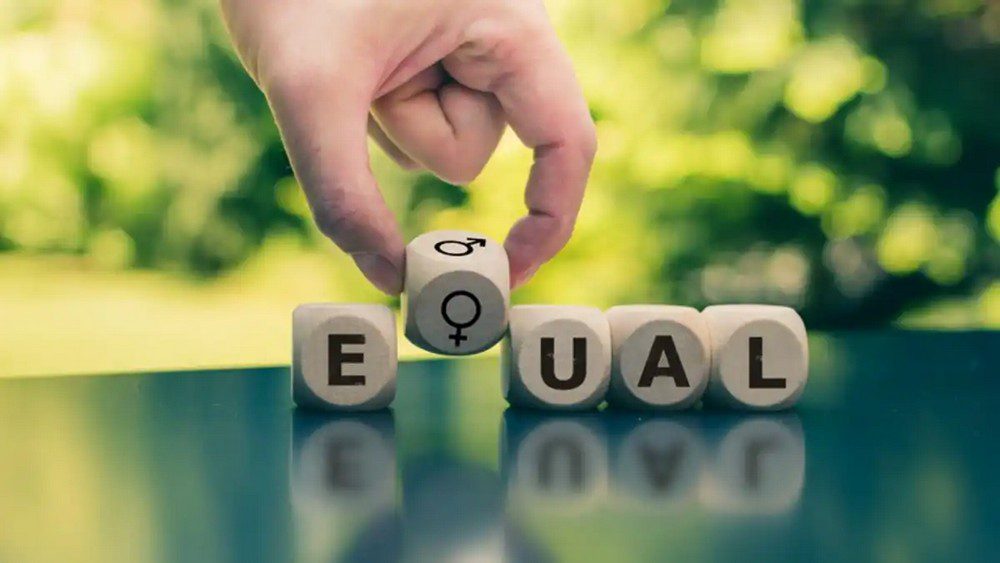 Conclusion
Tech companies cannot merely acknowledge the gender pay gap; they must take more significant action to address it. Women face various obstacles that hinder their professional advancement and success, leading to pay disparities. While it is true that women in technology jobs earn less than their male counterparts, the key to achieving gender pay equality lies in how technology companies transform their organizational culture. Only then can we determine if gender pay equality can finally become a reality?