Do you consider yourself the perfect candidate for a job, but they didn't hire you? Do you think that you deserve a promotion but get passed over? It is not enough to be a good specialist – you need to be able to sell yourself.
Modesty might be good for private life, but when we talk about successful caree advancement – it can be detrimental. Both psychologists and career specialists agree on this point. If you are sitting at your desk as a gray man, do not be surprised if you are not getting any promotions or bonuses.
Today it is not enough to just be competent, diligent, and efficient, it is necessary to show these qualities to others.
Psychologist Inga Freienstein is the head of the Career Center in Cologne and conducts courses on self-marketing. This is a modern buzzword for the ability to present oneself favorably. You need to know the basics of self-marketing or self-promotion if you dream of advancing on the career ladder. You do not want to dissolve in this gray mass of office clerks, do you? So how do you sell yourself?
Step 1: Understand Yourself
First, identify your strengths and weaknesses. Think about each step of your career ladder and think "What did I achieve there?". We call it "fingerprints". Analyze where you left your fingerprints. Knowing your strengths is an employee's asset. Without knowing your advantages, you cannot offer anything.
Try to answer the following questions: What am I good at? What was the easiest thing for me during my studies? Why did this job attract me? What do I like the most about it? What can I be praised for? What can I be criticized for? What competencies helped me to get a previous job?
Step 2: Define a Goal
Many people spend weeks or even months pondering where to go on vacation while not everyone considers career development. However, in some ways, professional activity can be compared to vacation. If you are planning a vacation according to criteria like " a warmer place", you will never end up on the seashore under the dazzling sun. Because for this you need to set more accurate criteria. The same goes for a career. To achieve success ─ set clear goals.
Inga Freienstein believes, that building a career is a long-term project. It is important to define the most important milestones: where I am, where I am striving, what steps I need to take for this. At the same time, approach your capabilities in a realistic manner. If you are an intern in a large bank, becoming a manager will take not less than two years.
Step 3: Be Different
Imagine if you were the head of the HR department in a large company. Your desk is filled with CVs, whose owners list their professional qualities in almost identical terms: ability to work in a team, ability to work under pressure, desire to learn new things. On the subconscious level, you feel like it is a conveyor belt with the same details. Which one to choose?
"Be different from the rest," says Inga Freienstein. Show your individuality. If you have any special quality, state it first. It could be your recently completed projects or fluency in a rare language. Stimulate them to be interested in you, use the effect of surprise Thus, you will be able to create the necessary mood and set up your interlocutor for a pleasant conversation.
Step 4: Praise Yourself
Anyone who silently pores over work is at the risk of forever being an unrecognized genius. However, a successful career requires your accomplishments to be known to others. This means that the employee must not only competently perform their tasks, but also never hesitate to talk about them. Do not hope that your boss will learn about your creativity from colleagues because in this case, it is better to rely on yourself.
Women should pay special attention to this advice, says Inga Freienstein. Women are characterized by collegiality and a sense of community, but they can not always talk about their success or portray themselves in a favorable light. Women tend to underestimate themselves, which is opposite to the concept of self-marketing.
Step 5: Dress Smart
Any company has its dress code whether it is spoken or unspoken. This depends on the job, but several rules always remain the same.
Rule one: do not wear provocative clothing. Men should not use a cabbage-sized flower as a boutonniere for their suit, and women should not wear a dress with a low-cut back to the waist.
Rule two: the higher your position is, the stricter and darker the suit is. Even if it is above 104°F and the pavement is melting from the heat, do not wear shorts. It is also better to refuse colorful dresses with ruffles and bows. They may look charming on vacation, but a formal suit, a pencil skirt with a blouse, and closed shoes are more suitable for the office.
Rule three: clothes must be neat. Your boss and co-workers will notice your dirty shoes, torn buttons, or wrinkled clothes. However, a neat dress is like a signal that you take your duties seriously and understand that you represent your company.
Step 6: Work More Efficiently Than Others
Anyone who wants to climb the career ladder should work a little more efficiently than others. Your boss will notice if you stay in the office longer than your co-workers. Of course, you should not spend this time texting with friends on Facebook or sharing impressions of the new Prada collection.
Show that you are not only spending more time in the office but that you are doing your best. Those who strive for success, prefer intense work to social chatting. But, of course, you should not starve yourself or turn into a workaholic.
In this case, the main thing is not to overdo it. If the boss constantly sees that you stay up late in the office, while all the other employees have long since disappeared, they might get the impression that you are too slow and cannot cope with your duties.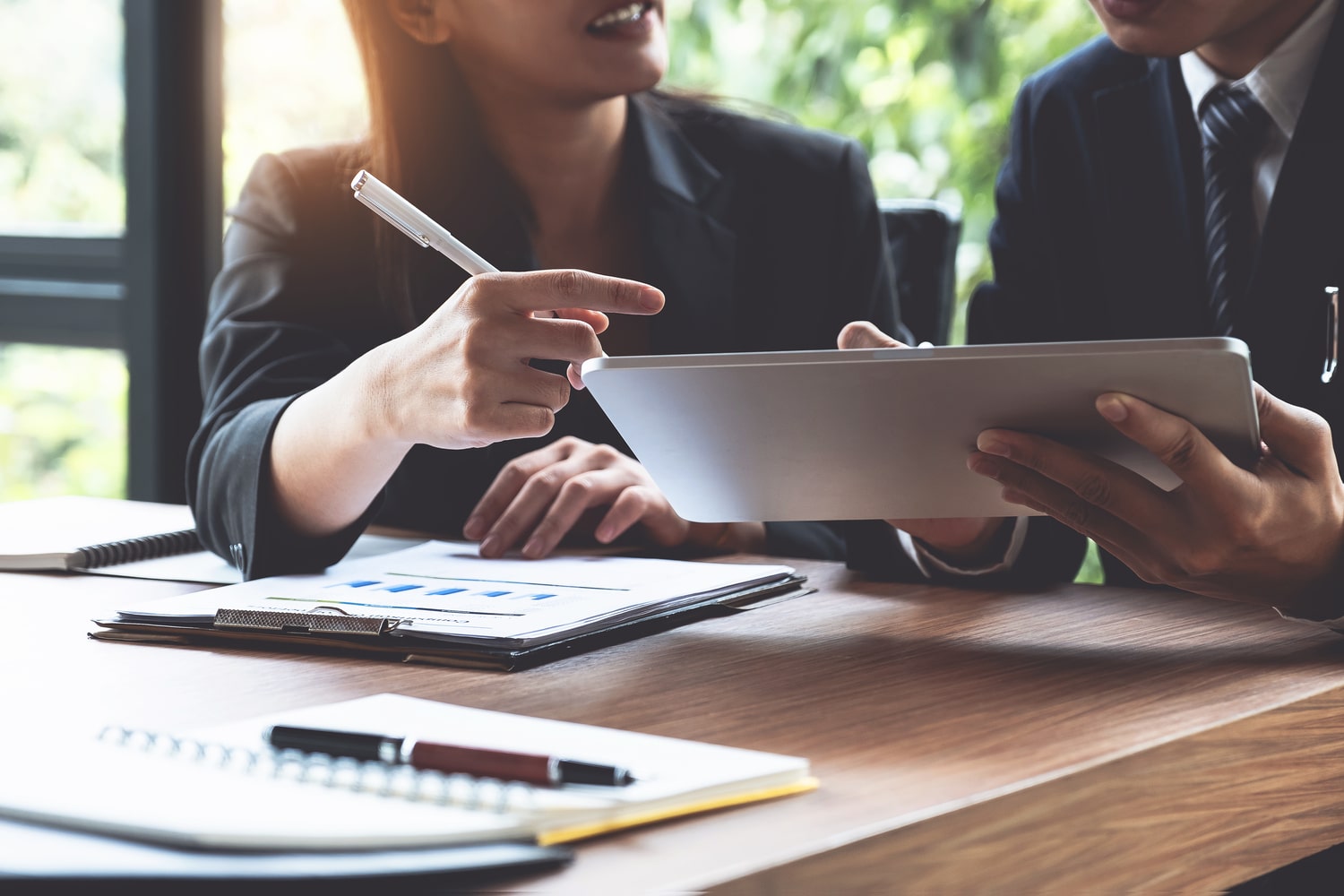 Step 7: Do Not Avoid Talking to Your Boss
The boss is the same human as everyone else. Many employees are in awe of their boss, afraid to say or do something wrong and present themselves in an unfavorable light. However, anyone who communicates with their boss in a friendly and casual manner is doing themselves a favor. After all, why not wish your boss a good weekend? Or not wish them a happy birthday? Why not ask for advice?
Believe me, the boss will be delighted if subordinates recognize the boss's achievements: a successful business project, well-organized staff development courses or new computers in the department. And do not get lost and keep your eyes on the floor if your boss asked how your work is progressing. Briefly and to the point describe what you are doing.
Step 8: Always Be Ready
No one is immune from casual meetings with the authorities. They can happen anywhere: in the hallway, in the elevator, or the dining room. Experts advise to always keep ready a clear, formulated idea that you want to convey to the boss. On the way from the first to the thirteenth floor, there will be plenty of time to say everything that you think is important. For example: "I am John Doe, a web designer, and I have a great idea how to make our website brighter and more memorable." Such sentences should be memorized so as not to get confused at the right time.
It is also worth coming to general conferences prepared. A balanced and thoughtful idea makes a better impression than spontaneous insights. You need to be proactive. One of the important factors of professional success, the head of the Career Center, Inga Freienstein, calls the ability to create a network of contacts: to participate in business negotiations where a topic close to you is discussed, not to refuse membership in various committees and commissions, to work on the creation and implementation of new projects.
The more visible you are, the better. The more often the topic you are engaged in will be associated with you, the more chances you have to get to a new step in your career, says psychologist Freienstein. This does not mean, however, that you should constantly be in the spotlight, preventing other colleagues from speaking out. Allow others to be active as well.
Step 9: Take Care of Your Reputation
A maximum of three colleagues will find out about your success, but almost everyone will hear about your mistakes. This pattern was discovered by Jerry Wilson, author of the book "151 Quick Ideas to Inspire Staff". Gossips have tremendous power, sometimes more trusted than indisputable numbers and facts. Therefore, it is necessary to maintain friendly and equal relationships with employees.
You can never have too many friends and so are employees who are positive towards you. It makes a very positive impression on others if you refer to the testimonies of your colleagues as proof of your success. This also proves your social competence.
In today's world of business relations, self-promotion is indispensable. This is one of the main conditions for career success. However, self-marketing has another undeniable advantage – it helps to get to know yourself better and increase self-esteem.