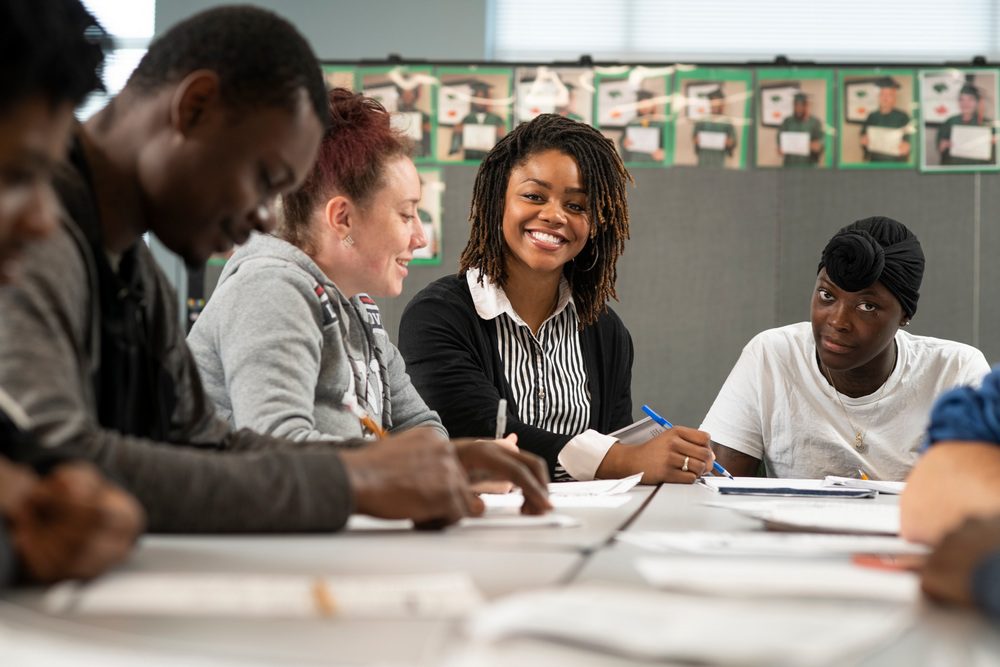 As the economy becomes increasingly dependent on technology, pursuing a career in IT and tech can be a way to achieve economic progress and success. Unfortunately, many Black people encounter systematic hurdles that prevent them from accessing the economic and financial opportunities the tech industry offers.
Current State of Tech Industry
Lack of diversity in the tech industry
The technology industry has been grappling with a persistent lack of diversity for years. The diversity gap widens despite companies' efforts to implement hiring initiatives and mentorship programs. One of the major problems is the persistent wage gap, which disproportionately affects underrepresented groups.
The tech industry's lack of diversity can be traced back to the pre-employment stage. The root cause lies in the unequal representation of white, Asian, and male students in tech education programs at all levels. This imbalance leads to a need for more diversity in these industries.
Representation of Black Youth in Tech
The underrepresentation of Black youth in the technology industry are problems that require attention. Although some progress has been made in recent years, the current numbers still need to be improved. For example, according to a National Center for Women & Information Technology report, only 5% of the computing workforce comprises Black students. This is particularly alarming since the tech sector is one of the most rapidly growing industries that offer well-paying jobs with exceptional benefits.
Barriers Preventing Black Youth from Entering Tech
A Jobs for the Future survey reveals that Black Americans and Africans face significant barricades in pursuing and advancing tech careers due to financial limitations, inadequate STEM education, and a shortage of mentorship opportunities. Moreover, systemic inequalities such as unfair hiring and training practices contribute to the underrepresentation of Black individuals in the tech workforce. As a result, tech companies must establish policies that eliminate barricades to the entry and success of Black talent in the tech industry.
Importance of Bridging the Gap
Economic and Social Benefits
Expanding diversity within the tech industry can have numerous benefits, including promoting greater innovation and market growth. By incorporating various perspectives and experiences, diverse teams can create more inclusive products and services while identifying new business opportunities. In addition, research has shown that companies with more diverse teams are more innovative and financially successful.
Encouraging diversity in the field of technology also has significant social benefits. By creating more equitable opportunities for marginalized communities, we can cultivate a more inclusive and just society where individuals of all ethnic backgrounds, including Black Americans, Africans, and Latinos, can succeed regardless of their origins.
Overcoming Racial Inequality
Increasing the presence of Black people in tech will help break the barrier that fosters racial inequities within the sector. This will pave the way for a fairer and more just work environment, where individuals don't face inequities and can thrive based on merit, regardless of their background.
Additionally, improving racial diversity in tech can have positive implications beyond the industry. The tech sector wields substantial influence in shaping the future of work and the broader economy. By promoting a more inclusive and diverse tech industry, we can expand the benefits of technological innovation to a wider range of people rather than a select few.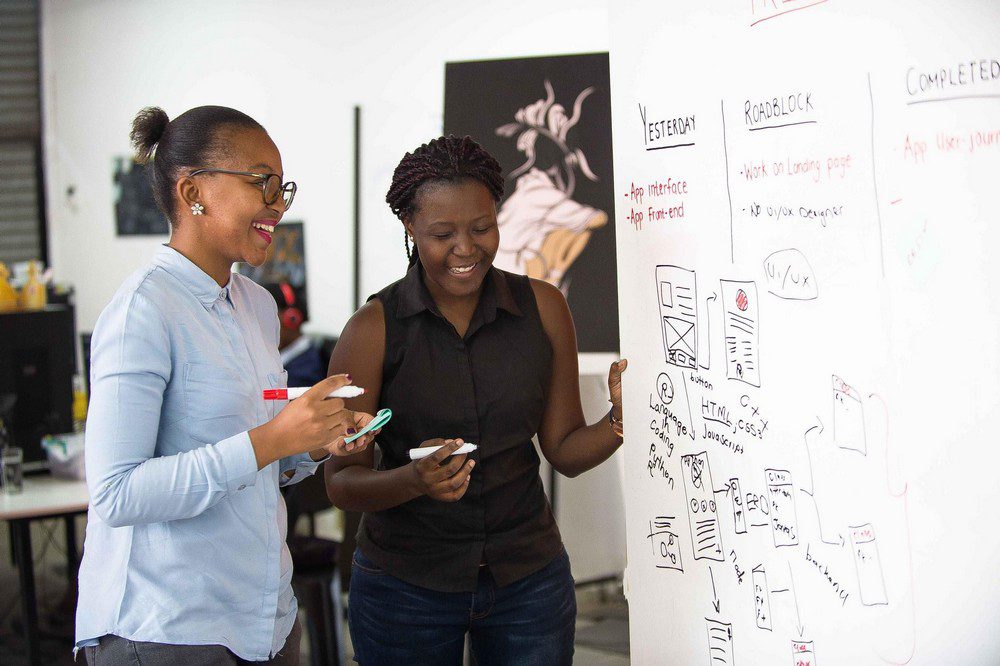 Enhancing the tech industry
The tech industry can address the skills gap by embracing diversity. This approach allows companies to tap into a wider talent pool, improving productivity and efficiency. Inclusive and equitable workplaces in tech also attract and retain top talent, especially from underrepresented groups. This results in diverse teams that can tackle barriers in a rapidly changing industry.
Pathways for Black Youth
Educational Programs
In the past, STEM education initiatives were primarily viewed as a means to supply the tech industry with skilled workers. However, in the 2010s, there was a growing trend of programs targeting specific student groups. However, there is still a significant opportunity to do more to increase diversity in STEM. In 2018, the proportion of Black students who obtained STEM bachelor's degrees was 7%, which is lower than the 10% of all bachelor's degrees they earned.
Despite the nonprofit sector's efforts to promote diversity in STEM, businesses should take more targeted actions to encourage Black student involvement. Only 20% of Fortune 100 corporations have K-12 STEM partnerships concentrating on underserved community students. Businesses could offer technology courses such as manual and automation QA courses or information sessions in predominantly Black communities to help increase a sense of belonging in education and improve academic retention, which has been shown to affect participation and motivation positively.
Mentorship Programs
Mentorship programs have been the primary catalyst for the advancement of Blacks in tech and STEM over recent decades. These programs offer coaching at all stages, from entry-level careers to advanced research support, and provide transformative opportunities for participants, often at no cost.
The programs aim to prepare young people for future employment by providing them with the technology and professional skills necessary to succeed in a digital workforce. Participants receive direct instruction from industry professionals, including programmers, software engineers, and IT employees, who serve as class leaders and mentors.
Internship Programs
Several top tech companies have established diversity programs to offer scholarships and internship positions to individuals from specific backgrounds for years. Not only does this provide an excellent opportunity to contribute to society, but it also provides access to fresh talent that can improve companies' productivity and innovation.
Success Stories of Black Youth in Tech
Despite facing obstacles, several Black people have succeeded and are shaping the tech industry as founders, investors, or advocates. These Black tech titans are making a significant impact in the field.
Here are the success stories of some of the black youths in tech:
Sheena Allen founded CapWay, a financial services company that aims to provide opportunities for underserved millennials. CapWay also focuses on promoting financial literacy among its app users.
 Mhoodle is a virtual concierge support service for mental health professionals founded by Miracle Allums, a licensed master social worker who drew inspiration from her work experience in the field.
Joshua Aviv, the founder and CEO of SparkCharge, which produces portable electric vehicle chargers, founded the company during his college years after recognizing the lack of car charging infrastructure while driving an electric car.
Soldsie, a platform enabling business owners to sell products via Facebook and Instagram, was founded by Chris Bennett, who also serves as CEO of Wonderschool, a service connecting families with top-notch in-home childcare programs.
Erica Joy Baker, a senior engineering manager with experience at tech giants like Google, Slack, and Microsoft, is renowned for championing diversity and inclusivity within the industry.

Conclusion
There is still much work to be done to bridge the diversity gaps in the technology industry. Companies are now being held accountable by minority groups who demand more equitable treatment, which is a positive step toward driving policy changes.
However, achieving greater diversity in tech starts with education from an early age. We must provide underrepresented groups with the necessary skills and resources to pursue careers in technology. Currently, the industry is dominated by white males, but we can hope for a future where the industry is more representative of all demographics.